The Fitness Quadrant Success Stories
FQ Home
Personal Trainer Watertown, SD
Weight Loss Program
Fitness Overview
Fitness Plan
Choose Your Path
Fitness Laws
FQ Beliefs
A Quadrant
C Quadrant
E Quadrant
R Quadrant
Success Stories
Buy FQ Books
Consultations
Book A PT Session
FQ Photo Gallery
Contact Info
Personal Trainer
Six Pack Abs
Links
Good Foods and Bad Foods
Colloidal Minerals
Exercise And Sweating
You Are What You Absorb
Athletes And Nutrition
Submitted by Regina Allen, Wilmington, DE
Eighteen months ago, after I retired to part time work, I conducted a physical self assessment, with startling results: lack of balance -yes; poor muscle tone - yes; minimal stamina - yes; knowledge of body mechanics and the actual application of sound nutritional principles for success - minimal; will to improve - yes. Armed only with this knowledge and the will to make my life lively, lean and long, I gamely began working with Steve. Positive encouragement, patience and wisdom, doled out generously but in small doses, best describes his ability to motivate, encourage, teach his total system, council on progress and celebrate as I moved from taking baby steps with trepidation to confidently handling challenging but balanced and safe workouts. As I access my fitness level now, I can proudly claim to have greater balance, better than average muscle tone, terrific stamina, and increased knowledge, not just of appropriate body mechanics, but also of the nutrition requirements for maintaining my now fit body – thanks to Steve's system."
=======================================================================================================


Submitted by Ralph Allen, Wilmington, DE
Two years ago it occurred to me that I had adopted the practice of using my left hand to help push myself up as I got out of the car! My legs had become weak over time; I hadn't noticed it, but there was proof positive. At 72, I was still a young and active man – able to play golf, bowl, and toss a football with my grandsons – but I realized that my body had lost strength and tone.
Steve Costello conducted a thorough evaluation of my situation, and slowly and patiently, with ever-present encouragement, enabled me to regain significant muscle tone throughout my body. He taught me about the importance of warming up, using the right weights for shaping muscles and strengthening joints, and how to tie in my eating – the content and timing of small meals – for maximum strength and health. Having followed his system for 20 months, I now find myself jumping out of the car like I did when I was in my 30's as well as feeling – and looking – 20 years younger!"
=======================================================================================================

Submitted by Helen Edmunds, Sonata Bay, NJ
When I was about 40 I began to see negative changes in my body. I had always been slim, if not skinny, and never had a weight problem. Now I saw a few bulges and often felt a loss of energy. I joined a gym recommended by a friend and expected to see great improvement. At my first visit I was signed up by an enthusiastic cheerleader type and turned loose on the machinery. I had no clue what to do so I watched others and tried to imitate their movements. I went home sore and mystified. After the first month I decided my money and time was being wasted and I never returned. A teacher myself, I knew that I had not been taught a thing.
My second experience was in Sonata Bay, a small senior community with a well equipped exercise room. A trainer had become part of the program, thanks to the intervention of the President of the Board. He was available for a reasonable fee to structure personalized training regimens for those who wished to retain him. Remembering my previous experience, I visited the room while Steve was instructing a friend and saw that he was engaged and alert to each client's needs for the entire hour. I noticed that he suggested specific behaviors to correct problems, was non-judgmental and friendly, tailoring the instruction to each client's own needs. He kept running records, threw in diet tips and breathing clues, and had a VERY POSITIVE ATTITUDE. He was a cheerleader too, but he cheered the positive things he observed and helped us to remember them. I have worked out with Steve for eight years, and now at the age of 76, I feel better than I did at 68!"
=======================================================================================================

Submitted by Ina Marantz, Bayville, NJ
For over 60 years I avoided exercise of any kind. When Steve came to Sonata Bay I realized I needed to do something to keep from losing all my strength. My posture was terrible and I had a bad back, legs, and shoulder as well as poor balance. Steve's encouraging words and positive comments gave me the spirit to continue. As I worked I saw such great improvement, I actually began to enjoy working out. People commented on my improved posture and I was free of the backaches and shoulder problems. Steve taught me the correct way to exercise so I wouldn't hurt myself and would get the greatest benefit. I could do all the exercises by myself now, but I know I would find excuses not to do so, and so I continue to work with him and look forward to Steve's encouragement and compliments--and to keeping in shape!"
=====================================================================================================================================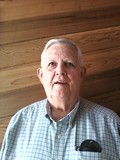 Submitted By Lou West, Bayville, NJ
Physical and mental exercise is important for persons of all ages, according to doctors. As we age, these exercises become more important to maintain the quality of our health. Physical exercise increases muscle mass and dexterity. Muscle mass replaces fat and contributes to general good health. I enjoy exercising 2 or 3 times a week. It makes me feel better and more energized to do the things I want to do or need to do. My exercising routine is now part of my lifestyle."
Call now:

(732) 948-8112

or email: livelongernow@protonmail.com
Copyright 2023, Steven Costello
777